Hi friends!  It's Barb back atcha this week with another dare that might just have you running for your Kleenex, but first, let's do our winners from last week.
Our random pick is: Sparky's Girl with The Grinch Was Me.  Love this!
My personal pick of the week is Worst Present Ever by Adryane.  How cool is this layout?  I love the double width as well.  Awesome!
Congratulations to both! Please email us at digidares at gmail dot com to claim your prizes and thanks again to all the participants.
************************************************************
This week's sponsor is the uber-cool and talented Rebecca Wagler, also known as The Ardent Sparrow.  Not only is her name cool, but her digi goodness is as well!
Click here to learn more about her.
************************************************************
I recently returned from a trip where I shed a whole lot of tears. Tears of laughter, tears of joy, tears of pain, tears from spicy food, and tears of sadness and compassion. I truly felt like I just couldn't shut off the water works! I was crying all of the time. That was two weeks ago and I'm still at it.
For this week's Dare, I'd like you to tell me about your tears. Tell me about something that made you cry and why. It can be happy, sad, funny, or for any reason, really. But if you turned on your water works, I want you to tell me about it.
Dare Flair:
You must use at least one photo, it can be stock if you'd like
Use some kind of water-related element
Use some kind of acrylic element
Use at least two patterned papers
Use some kind of string
Use a chunky alpha for your title
Journaling is a must, because we want to hear your story
Here's mine:

Credits: Patterned paper by Allison Pennington; Acrylic alpha, water droplets, butterfly, paint brush, frame, clip, pearl, and overlay by Anna Aspnes, string by Syrin
From Tracy: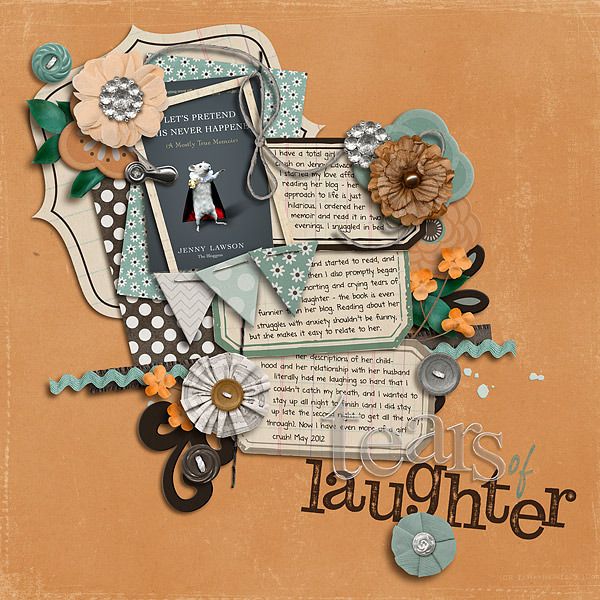 Credits: Papers, elements and stamped alpha from Essentially Me by Mari Koegelenberg; Stitches from HeartLight by Allison Pennington; Acrylic alpha by Etc. by Danyale (Seeing Clearly Alpha); Fonts: DJB Annalise 2011; DJB Mary Magpie
From Karen:

Credits: At A Glance (Scribbles) by Allison Pennington; Overlays by Amber Clegg; Goal by The Hidden Heart; The Liana by Heather Hess; Serendipity Alpha by CD Muckosky; Love Blooms Here Elements by Kaye Winiecki; Love Blooms Here Papers by Kaye Winiecki; Bead Factory Alpha by Micheline Martin; String from Thingville Felties by Valorie Wibbens
From Christina:

Credits: Allison Pennington – Another Day, Rainy Days and Mondays, Social Butterfly, Glacial Glass Alpha; Ardent Sparrow – Kate Fabric Elements, Pocketfull of Posies tape; Lauren Grier – Wobbled Scallops; Sara Gleason – Happy Little Dot alpha; Creashens – Krafternoon Delight alpha; Just Jaimee – Paint Pallette Brushes; Shabby Miss Jenn – String
From Dalis: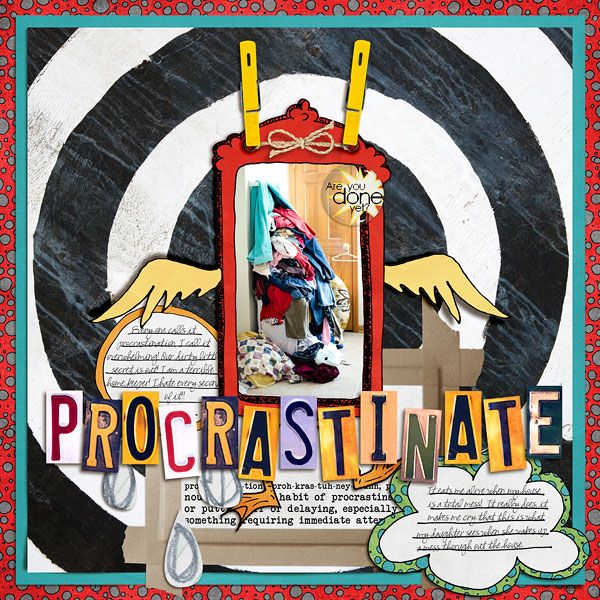 Credits: Fresh From the Farm (rope bow) by Paula Kesselring, Clothespins by Paula Kesselring, License Plate alpha by Paula Kesselring, Paper Collection 14 by Paula Kesselring, Retro Colored Tape Frames by Paula Kesselring, Imagine Full Kit by Lynne-Marie Designs, Scrap 'N Snap by Lynne-Marie Designs, Prest Pack #3 by Christian ODell Photography, Heartsick (tear doodles) by Allison Pennington
From Kristin:

Credits: Memories in the Making- Sweet Shoppe Designs; Watercolor Spills- Misty Cato; The Mix Alpha- The Hidden Heart; DJB I Love Me Some Marnel font by Darcy Baldwin
From Paula:

Credits: Trim Acrylic Circles by Shabby Miss Jenn; Alpha – All Sports Alpha by Kate Hadfield; Such a Smarty Pants Graffiti and Bikes and Trikes Acrylic Alpha by Dream Big Designs; Papers – Yours Truly Patterns and tears ( colored) by Allison Pennington; Heart, Arms and Ribbon – A Mother's Love and Weaves by Paula Kesselring; Font: F**** Olympia
From Britt:

Credits: "Hello There Decorative Embellishments" by Allison Pennington; "Hello There Papers" by Allison Pennington; Raindrops by MiraDesigns; Fonts: Bebas Neue, Type-Ra, Jellyka Saint-Andrew's Queen; "Social Butterfly" by Allison Pennington & Jenn Barrette
You have until 10:00 p.m. (EST) next Thursday (05/24) to post a link to your layout in the comments here to have a chance to win one of this week's prizes!